Follow Jim on twitter @Tortolajim.
FOR BOOKS ON JIM'S WANDERINGS GO TO  http://wanderingsandsojourns.com/ 
MOST PICTURES HERE ARE DOWNLOADS FROM THE WEB.  ALTHOUGH WHERE EVER POSSIBLE THEY ARE TAKEN FROM SITES CLAIMING "ROYALTY FREE" OR "PUBLIC DOMAIN", SHOULD ANY PERSON WITH PROPRIETARY INVOLVEMENT WISH ANY REMOVED PLEASE MAKE CONTACT VIA EMAIL TO DISCUSS.  THE INTENTION IS NOT TO INFRINGE UPON UNKNOWN COPYRIGHT.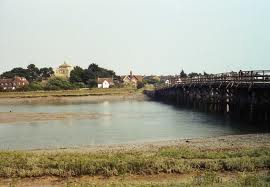 This is almost where it all began. The white house in the middle is where I grew up (if I ever have???) in Old Shoreham, Sussex, England. My Mum looked after that church which dates back to the nine hundreds, and both my Mum and Dad's ashes are interred in the churchyard right by the old house. Wonderful village in which to be a Sussex lad! This area, the river, the surrounding hills, appear in a few of the stories and poems in the Wanderings and Sojourns series.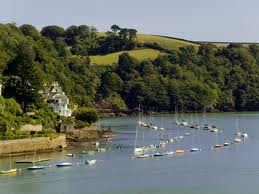 This may have been the birth place of my wanderlust. The River Dart in Devon, South West England, where my Dad took the family for a summer holiday when I was still quite young. I remember loving the adventure of the train ride down (we never owned a car) and the "different-ness" of the place compared to back home in Sussex. I think that may have been when I was bitten by the travel bug …… and I never looked back.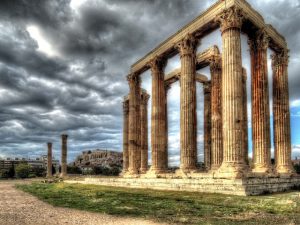 My first long voyage was when I went on an educational cruise through the Mediterranean on a school ship. Apart from learning that back in ancient times all they seemed to build were the most amazing ruins (like the one in Greece pictured), I also learned how to be very sea-sick and become utterly miserable. It's a wonder I ever went to sea professionally.  Although I was to spend decades sailing in various forms, I never completely overcame my seasickness, but my love of the sea was too strong and even that most horrible of maladies was not sufficient to deter me.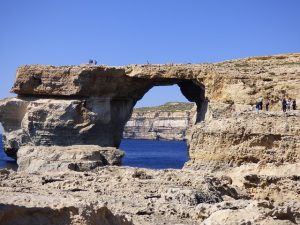 Malta; one of the world's cultural crossroads. Only spent a day there but even at a tender age was intrigued by the fascinating blend of cultures and the history that haunts every street. I was to meet a number of Maltese later on in life when I settled in Gibraltar for a few years and found them to be fascinating people seemingly able to converse comfortably with Italians, English and North Africans in any of their languages without appearing to wander too far from their own.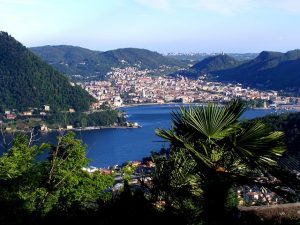 Perhaps the best overseas holiday my Dad treated us to when I was a kid was at lake Como in Northern Italy. It was probably here where my parents first realized my penchant for wandering alone. I forget how old I was but it was really quite young to be deciding to find out whether, if I snuck away from the group and the tour bus, I could find my way back to the hotel without having to follow the grown-ups. I made it back OK, eventually, much to the relief of my poor old Mum, but think I probably spent the next 40 odd years worrying her you-know-what-less as that kind of curiosity escalated into things like "I wonder what an insurgent war zone is like to hitch-hike-through?"
FOR BOOKS ON JIM'S WANDERINGS GO  TO  http://wanderingsandsojourns.com/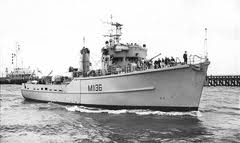 My first foreign going ship upon which I worked.  HMS" Curzon". British Royal Naval Reserve. Joined up the day I was 15 and a half, the youngest you were allowed to join back then. That fact must mean that at the time I was the youngest Royal Naval Reservist in the U/K. Sailed extensively to Holland, Belgium, France, Channel Islands and Southern Coast of England. Learned a great deal in the "Wavy Navy" including how to shoot several different types of small arms and mid-sized weaponry.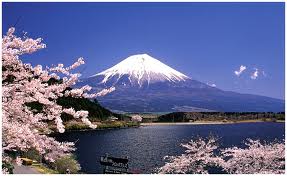 Fujiyama is one of the worlds most iconic mountains.  With the cherry blossom in the foreground it makes the quintessential Japanese picture. I saw this from the sea at dusk when on one of several visits to that unique land. I waited 5 days to board my first ship in Kobe at age 17 fresh out of school. WOW! What an adventure that was. That was many years before the devastating earthquake, of course. I enjoyed the hugely different culture of the country, even with the strong American influence it maintained its own very strong identity. And the people were very welcoming.  That first trip to the other side of the planet fresh out of school pretty much set my destiny.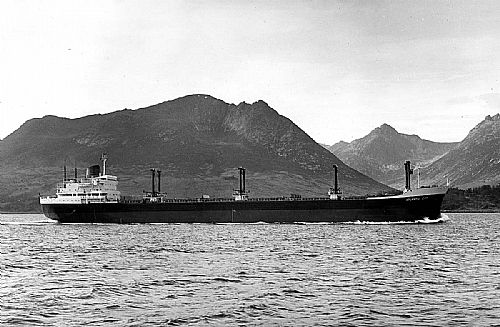 My first ship straight out of school.  I was 17 when I joined M/V "Atlantic City" (sister ship shown) as first trip apprentice then went up to senior apprentice. We sailed the Iron ore run between Mormagoa (India) and various ports in Japan, crossing the Bay of Bengal, running down the Malacca Strait past Singapore, up through the South China Sea and through the Luzon Strait past the Philippines.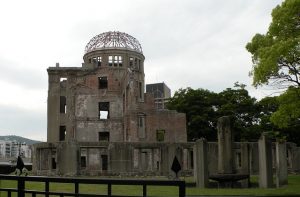 The Peace Park at Hiroshima, Japan, is certainly one of the more contemplative places I've been. A very sombre but necessary reminder to us all of just how terrible humankind has the capacity to become. Although perhaps a negative energy, I include it in this album for it's poignancy and relevance is just as significant as the positive energies generated by the other places included. Since my first trip to Japan to join my first ship as a wide eyed 17 year old apprentice I was fortunate to visit several more times during my deep sea going years.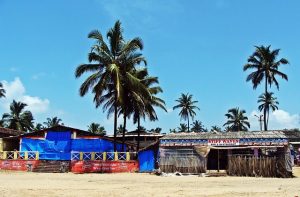 Goa, India. I was there back in the early 70's. Probably changed a lot now but then the beaches were pristine and empty and the whales would come right into the bay. Bogmalo Beach (pictured) was my favourite when I managed a day off during the ten days or so it would take us to load the ship in the port of Mormagoa. Old Portuguese colony presenting an interesting meld of ancient Indian and Iberian Christian influences.  I used to go there on the big ships to load iron ore for Japan. There's a story in book one centred about this area.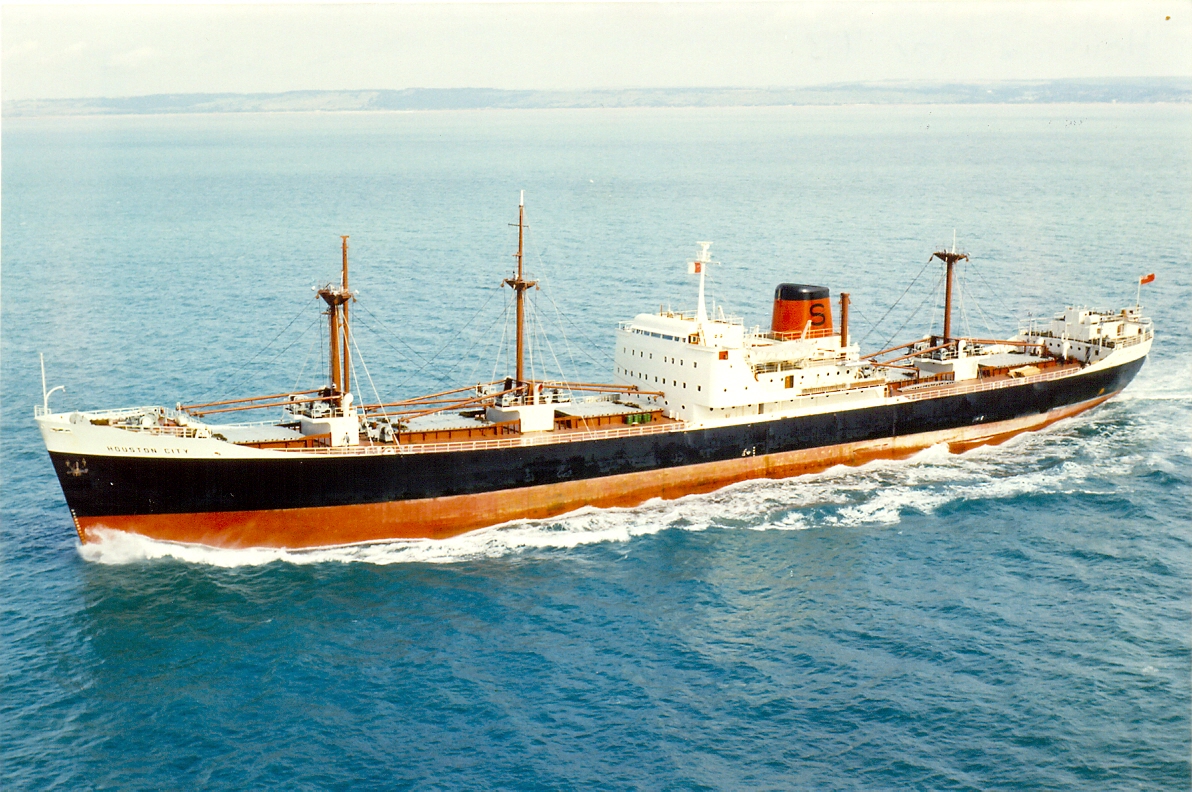 M/V Houston City 20/09/71 to 22/02/72 Apprentice. Joined in London, paid off in Los Angeles via Holland, Belgium, Canada, South Africa, India, Singapore, Hong Kong and Japan. Good ship from a ship persepctive but the worst crew I was to sail with.  Learned much about human nature on this one. Also contracted amoebic dysentery in India which was to revisit me on occasions for several yeas.
FOR BOOKS ON JIM'S WANDERINGS GO TO  http://wanderingsandsojourns.com/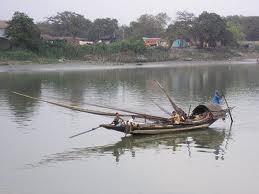 I think the most fascinating river I've been on is the Hooghly that flows into the Bay of Bengal from the Himalayas. I was on a general cargo ship (before containerization) destined for Calcutta. We were there at the time of one of the famous Hooghly River tidal bores which necessitated some rather unusual docking arrangements to accommodate the anticipated surge. The river was alive with people bathing on its banks, pounding their clothes on flat rocks to launder them, fishing from boats similar to the one pictured, towing huge piles of hay on tiny barges or swimming. The latter was particularly off putting as the detritus of a huge over-crowded and under-infrastructured city was everywhere. This ranged from regular disgusting garbage to the bodies of dead sheep and goats. On the way back down the river to the sea we threw the dunnage that was no longer needed over the side to the dozens of boats that waited for any large ship passing to do so. Every piece we jettisoned was scooped up within seconds of hitting the water. That was back in the early 70's. I don't know what it's like now 40 years on….. maybe I should go back and see.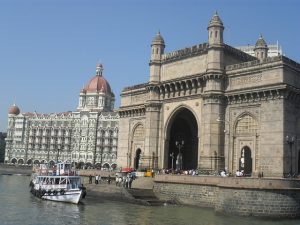 Heading into Bombay (Mumbai) during the four day war with Pakistan was a bit nerve-racking, especially as we had a cargo of heavy water and equipment on board for a nuclear power station. We painted huge Union Jacks on the hatch covers to show our neutrality but we never saw anything that was at all threatening until we reached the port and had a cordon of armed police put around the ship. But once I realized their rifles, old WWII Lee Enfields, had no magazines or bolts, I felt safer.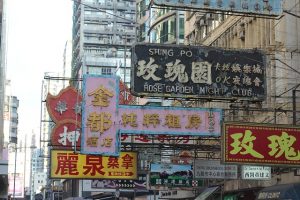 Another of the world's cultural crossroads where East, for a while, met West. Hong Kong was one of the busiest harbours I've sailed into (big ships). Between here and the Inland Sea of Japan I think the ship's radar was used more than anywhere else to try to keep tabs on the movement of the dozens/hundreds of other craft moving in all directions in close proximity. Back then it was a great run ashore with much that was colonial British but even more that was Chinese. Probably still is but I imagine it will have changed a lot.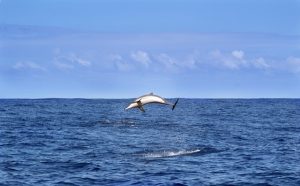 I've crossed all three major oceans but have yet to sail any of the seven seas (a true sailor will understand that). My favourite ocean is the Indian. One time when heading nor-nor-west, after rounding what was then Ceylon, horizon to horizon was covered in dolphins, and the next day I saw dozens, probably hundreds, of turtles mating on the surface. For me this one should have been named "Pacific" for it has always seemed so peaceful each time I've sailed upon it. And to add to that theory I went through my first hurricane in the actual Pacific, so that was definitely a misnomer.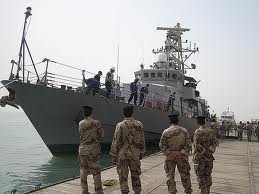 I've only been in two and three half war zones (I think) so far. Bombay (Mumbai) at the time of the 4 day war with Pakistan, the Urubamba Valley in Peru when the Sendero Luminosso were fighting in the neighbouring Apurimac Valley (did see a few bullet holes in a police station they'd shot up in our valley too), Rhodesia toward the end of the Chimurenga (now there I did have to pack weapons, even as a foreign civilian), Lourenco Marques in Mozambique during the insurgency that surrounded the Portuguese pulling out, and the military port at Umm Qasr (pictured) in Iraq during the Iran/Iraq war. Of the two and three halves the most consistent danger was Rhodesia, however, the only time I really thought my time had come was when I stepped ashore to release a problematic dock line while at Umm Qasr. That was definitely the greatest change of underpants event I've ever experienced!  The story is not yet written but if books one through three prove successful, I think it will be in book four for sure.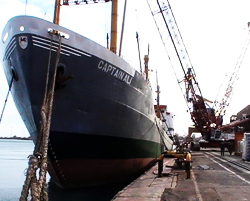 What can I say about my visit to what was then Ceylon (now Sri Lanka)? Not very much I'm afraid for I was bed-ridden, recovering from a serious bout of amoebic dysentery contracted in either Bombay or Cochin (as they were then named). I couldn't even get out of my bunk, let alone go ashore, so here's a picture of a boat docked at the port in Colombo, which is about as much as I can remember of the place. I never went back, but I wish I had for everything I have heard about that place sounds fascinating.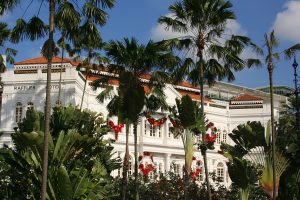 Back in the 70's when I went to Singapore, the world famous Raffles Hotel was a tourist attraction that had to be visited, I had a good friend from nautical school who was from Singapore and when I visited his two brothers showed me around.  Having a friendly local to show you their land and help you understand their culture can truly enhance a visit anywhere and add several positive dimensions to the trip.
FOR BOOKS ON JIM'S WANDERINGS GO TO  http://wanderingsandsojourns.com/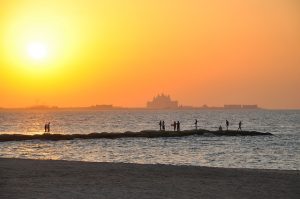 The consistently hottest place I've ever been, and I was there a few times calling at ports in Iran, Iraq, Kuwait, the United Arab Emirates, was the Persian Gulf (Arabian Gulf). Temperatures in excess of 110 (f) for hours on end were quite normal. Great place for sweating off those extra pounds and as alcohol was for the most part banned you re-hydrated healthily. It was in Kuwait that I gave my first pint of blood.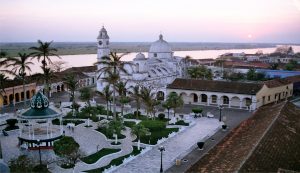 Vera Cruz, Mexico. One of my favourite runs ashore during my years in the merch'. In the evenings the mariachi troupes would hit the streets and the whole town, it seemed, would promenade round and round the town square; ladies one way, men the other, so they could all get a good look at each other.  The atmosphere was electric in a fun way and it seemed like every evening was lived like a fun but respectable party.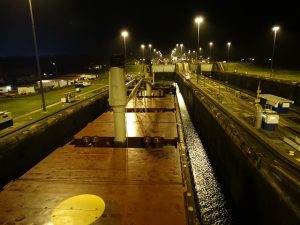 Not just an engineering marvel, but a very scenic passage.  I'm in double figures on the number of times I've transited the Panama Canal and it was just as fascinating the last time as it was the first.  The voyages that took me through this modern wonder of the world include trips between Japan to Norway, West Coast Costa Rica and East Coast America,  West Coast Panama and North Coast Colombia, Costa Rica and Germany.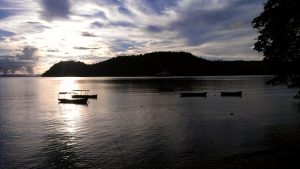 Golfito, Costa Rica.  We used to load bananas there and I never tired of the seeing the lush beauty of the place. Golfo Dulce was teaming with all kinds of aquatic life and the dense rain forest and banana plantations seemed to squeeze the small town between them and the sea. Tropical paradise back then. Wonder how it's changed now.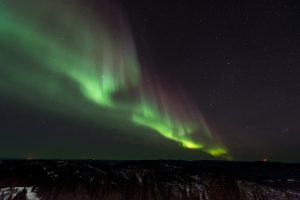 The Northern Lights. Only ever seen this incredible phenomenon once. That was on a bitter cold night in Trois Riviere on the St Lawrence River in Quebec. It was so cold as we hauled up the anchor the water dripping off the chain formed icicles on the windlass and turned the deck into a skating rink. Brrrrrrrr!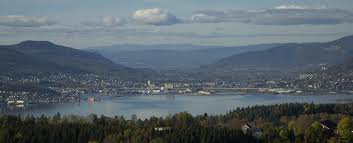 Furthest north I've been on the planet is the port of Drammen, in Norway, not far from Oslo. That was also after the longest distance I've travelled on one journey. We loaded cars in the Inland Sea of Japan and crossed the Pacific to the Panama Canal, then crossed the Atlantic to Norway. Six and a half weeks….. you bet I enjoyed walking through the woods and hamlets around Drammen Fjord when I finally made it ashore. During that trip, somewhere in mid Atlantic, we crossed our old course line from Baltimore to South Africa, so closing the loop on my 2nd circumnavigation of the globe by sea.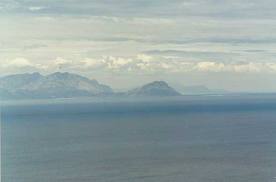 Furthest south I've been on the planet is rounding Cape Agulhas, the Southernmost tip of Africa which I've done on three different voyages.   Several years later I was to live in South Africa, and what was then Rhodesia and there are some stories from those days in book 1 of the series.  I find it interesting to note that a person can tell of the farthest northern or southern reaches of their travels, but cannot do the same for east and west.  For there are no poles to meet in east/west travels which means you can keep going in either direction for infinity.  North or south movement will eventually reach one or the other pole and then if you keep going your direction is reversed.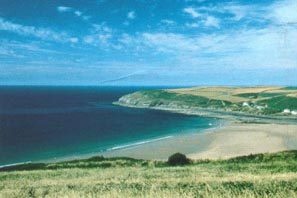 Croyde Bay, North Devon, England, where I used to go surfing when on leave from the Merchant Navy. That's surf surfing….. They hadn't invented those windsurfer thingamyjigs back then. Great times. Great bunch of guys. In 1975 I left to go surfing in Morocco for 6 months ….. I'm still on that trip 'cos I just kept moving on after Morocco, though somewhere along the road my surfboard and I took separate forks in the road.   Unless you're a surfer, as I was back then, you wouldn't associate Portugal with good surf, but there are several notable sites. Figuera da Foz is one such and it was here that I scored my best surf ride to date which, given that I wasn't very good, was still nothing to brag about. In fact I think I was so bad that I had about as much chance of making the cover of Surfer Magazine as I did of making the cover of Playboy! But I always remember that first good ride.
FOR BOOKS ON JIM'S WANDERINGS GO TO  http://wanderingsandsojourns.com/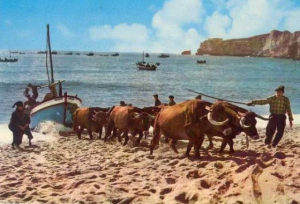 I don't know if they still do it, but back in the mid-70's the fisherman at Nazare in Northern Portugal still pulled their boats up the beach using oxen. I was with a bunch of guys hoping to catch the big Atlantic surf that pounds the coast there, which is an indication of how tough it must be for the fishermen to launch and beach their boats, hence the very high surf-breaking bows. Most of the fishermen wore long woollen hats that hang down one side of their head but, sadly, I saw all too many women wearing the black of widowhood as they mourned their husbands who were taken by the sea, many as a result of the dangerous operation of launching their craft through the surf. It was a really interesting town to visit and, needless to say, the fresh fish served in the restaurants on the beach was second to none.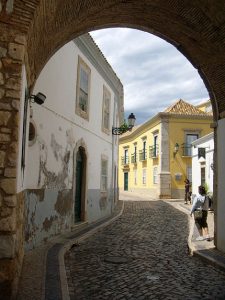 On the way down to Morocco I hitch hiked around Southern Portugal and ended up in Faro, the capital of the Algavre. I camped under the old castle walls and hung out with the young Portuguese at one of the cafes in the centre of town popular with university students who enjoyed practising their English with a native speaker. I fell in love with this town and only strengthened the liking for the Portuguese people that I already possessed. I didn't know it then but I was to return, unplanned, a couple of years later, stay much longer and befriend again one of the students I'd previously met. I wonder where she is today.  There's a story about that second visit in book one of the series.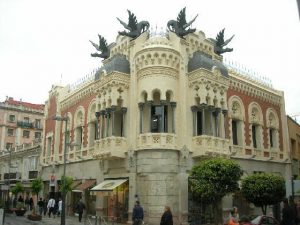 Just as British ownership of Gibraltar has been a constant irritant to the Spanish for centuries, so too has the Spanish ownership of Ceuta to the Moroccans on the other side of the Straights. This was my entry point into North Africa and a place I did not stop long. I was part of a convoy of Veedub vans and woddies heading for the surf and so we pushed on through to the Atlantic coast as fast as we could.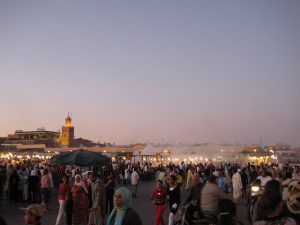 The Red City …. Marrakech, Morocco. Fascinating place once you get away from the tourist areas. The Berbers were among the friendliest folk I've met and the town was just bustling with excitement.  The medina, the centre of the town where the busy market was located, was always filled with people and the energy that flowed through its streets and alleys was electric. This incredible town forms the backdrop for one of my favourite stories in book one of the series.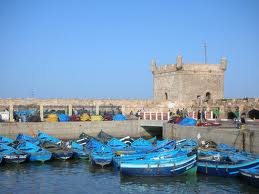 Essaouira, Morocco. One time Spanish fortress and port enclave on the Moroccan coast. Best sardines I've ever eaten; straight from the boat, dusted in salt and grilled right there on the dock. Peaceful, restful fishing port a little off the mainstream beaten track. Essaouira is included in one of the stories in book 1 of the series. I slept rough here, not even having a tent I found a sheltered spot in a small gully in the sand dunes and unrolled my sleeping bag on the warm sand and slept like a baby with the gentle breeze caressing my face.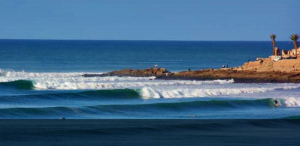 Camped  here for many weeks. The climax of my surfing safari to Morocco. Anchor Point, near Taghazout in the Moroccan South was undeveloped then and home to an ever changing commune of surfers and other itinerants from all over the world. I believe it's settled now and far more commercial. These were my happy hippy days of which many stories await to be written.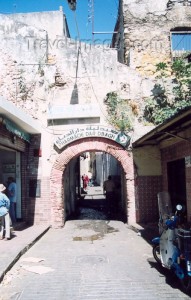 FOR BOOKS ON JIM'S WANDERINGS GO TO  http://wanderingsandsojourns.com/ 
Tangiers was, probably still is, another incredibly fascinating city damaged by tourism. There's an old adage that tourism always ruins its own best assets and this, I think, was true here in many parts. However, if you looked hard enough you could still find the odd Medina that catered more for the locals than the foreigners, and these were indeed treasures. I'd sit in an alcove in a cafe drinking mint tea and just absorb the culture bustling around me. But my time there was way too short. I only had enough money between me and destitution to cover the ferry fare to Gibraltar where, being British, I could work and replenish.  Tangier is also mentioned in one of the Moroccan stories in book one of the series.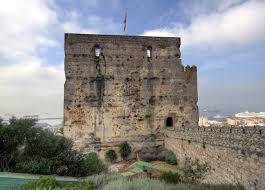 Having just spent many weeks in Morocco I was intrigued upon arrival in Gibraltar to find a strong Moorish influence. The Moorish castle (pictured) was pock-marked with cannon ball scars and must have been the scene of many a battle over the centuries since the Moors occupied the Iberian Peninsular. The name Gibraltar is derived from Gibal Al Tareg, a Moorish governor of the region way back when. There's a good story on book one from Gib'.  The Rock! Gibraltar. Spent a total of  three years there and made some of the finest friends anyone could have. Where are they all now? The departure point for three of my longest sea journeys by yacht.  I really loved this place although sometimes, especially with the border closed, it did become a little small at just two and a half square miles in area.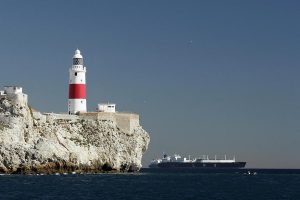 The Europa Point Lighthouse in Gibraltar has welcomed me many times as I arrived by sea to the famous rock. It has also bade me farewell on a number of occasions as well and the first time it was to be on an ill fated, under funded attempt to sail to Australia with five other guys on an old 52′ wooden schooner. After being punished by the Atlantic in the foulest of moods for ten days we turned back and took two days going down wind to make it back to Faro, the town in the south of Portugal where I had made some friends a couple of years earlier on my way through to Morocco.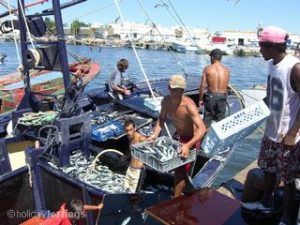 Second best sardines in the world are found at Olhao, Algavre, Portugal. I lived for 8 months on the old Hillyard Schooner in Faro, just up the coast, after my unsuccessful attempt to sail it to Australia. I'd stand by the fisherman with my basket as they unloaded the sardines and they would add it to the line of other baskets going round and when it came back to me it would be full. And they would never accept any payment. Portugal and the Portuguese score very highly on my friendliest place in the world list.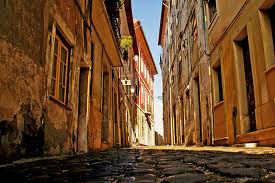 Coimbra, Portugal. Winding cobbled alleys; the old university; the Dons in their capes; the home of Fado. This place is steeped in history and Northern Portugal's unique culture.  I hitch-hiked all round Portugal during my stay in Faro and only deepened my love for the country and it's warm people.  There are Portugal stories yet to be written.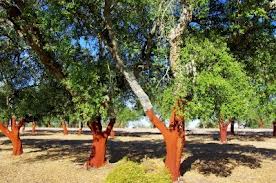 In the Alentejo, the next province up from the Algavre in Portugal, as one local friend put it, they "take the cork tree's trousers down." Here you see a tree who's cork bark has been recently harvested to become stoppers for the local wine and for the port that hails from the Oporto region around the Douro River further north (which is another story).
FOR BOOKS ON JIM'S WANDERINGS GO TO  http://wanderingsandsojourns.com/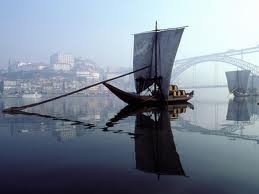 A rabelo plies it trade up the Douro River in Portugal. These craft carry the barrels from the wine growing areas located further upstream to the various cellars of Oporto where their famous port is bottled. I was hitch-hiking through Portugal and travelled a good way along the Douro Valley before swinging north to Guimaraes then back to the coast. The northern mountains of Portugal were the only part of the Iberian Peninsular not to fall under Moorish conquest and I met a few folk from the region who were proud of that fact. I bit the bullet and tried the local fish delicacy…. lamprey …. Been there, done that, don't need to eat purple fish flesh again……YUK!!!!!!!!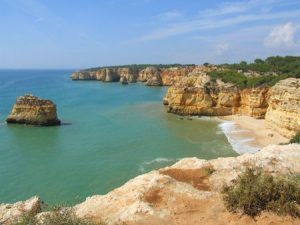 The coast of the Algavre, Portugal, is quite spectacular I lived in Faro for 8 months and got to know the coast quite well. I'd always try to avoid the Northern European ex-pats who formed their own sub-culture there and associate as much as possible with the Portuguese. Being a navigator by trade I had to visit the museum celebrating Prince Henry the Navigator at Sagres, where, incidentally, they also brew a very passable beer! But, no matter how much you like a place, all too often the forces of fate and immigration departments determine that you must move on, and so a couple of us sailed the old schooner back to Gibraltar from where we had set sail on our epic and somewhat stunted, adventure to Australia 8 months before.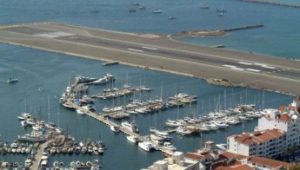 Shepard's Marina in Gibraltar. This turned out to be my home on a number of occasions and after returning from Portugal was my home for quite a while. Note the airport runway in the top half of the picture. To the left, just out of frame, was where the dive boats of Gibraltar Underwater Contracting were berthed. I was to work for them for a year on a subsequent visit as a commercial diver cleaning the hulls of the big ships, performing underwater repairs, maintenance and surveys. Un-trained and un-qualified of course, but hey, when you're young you take risks…… don't you?  There's a story in book one that is set half way along that marina's main dock, and there's a poem in the series from there also.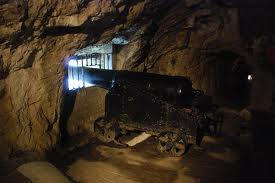 One of the fascinating things about Gibraltar are the tunnels. There are more roads inside the rock than outside and most are for military purposes, many dating back to the tunnels carved into the rock in order to provide the British impregnable defenses (pictured) pointing toward Spain with whom Britain has been at odds over the ownership of The Rock for centuries.  Another of Gib's many fascinating aspects is the ethnic mix to be found their.  The Rock doesn't just mark the entrance to the Med', it is a crossroads for many of the cultures to be found there and this is reflected in the language of the natives who switch comfortably from Spanish to English mid-sentence (hence Gibberish, perhaps).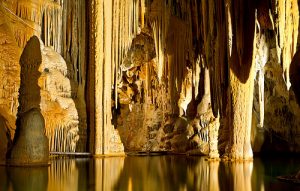 It was while converting one of the many caves inside the rock into an underground hospital during the 2nd world war that the lower St Michael's complex was accidentally uncovered when a passage was blasted to the outside to provide an entrance way. Utterly amazing limestone structures that reminded me of the Mines of Moria of Tolkein's Middle Earthwere laid open to albeit difficult access. Though not as long as the Cango Caves in Cape Province, South Africa, the formations are more spectacular and far less imposed upon by tourists.  You have to be pretty nimble to get down there, and can only go in small groups with a trained guide, but it's well worth it.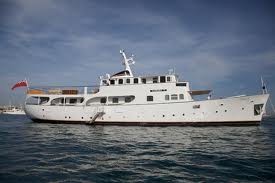 "Maureen Mhor". 1st Mate then Captain. Delivered her from Gibraltar to Hout Bay, South Africa via Canaries, Ascension Island, St Helena Island, Walvis Bay and Cape Town. Skippered on South African Coast then delivered to Fort Lauderdale, Florida, via St Helena, Recife (Brazil) St Lucia, St Thomas.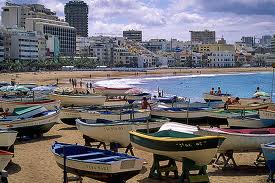 I made three voyages that started in Gibraltar and two of them had the Canary Islands as their first way point. One was to go on to St Helena, Ascension Island, Walvis Bay in Namibia, with me ending up in Cape Town (which was to be the launching pad for my Rhodesia sojourn). The other was to lead to Antigua which became the launch pad for my second stay in the BVI where two of my children were to be born and where I still consider to be my home. I never got to see the real culture of the Canaries but found myself in the areas that cater for Northern European tourists, so my mind is still open and I long to go back to experience the unique topography and blend of Spanish and North West African cultures. But as a way point on those two voyages it has played a key role already in my subsequent destinations and my destiny.
FOR BOOKS ON JIM'S WANDERINGS GO TO  http://wanderingsandsojourns.com/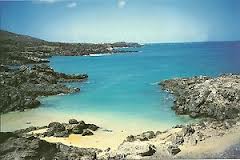 Comfortless Cove on Ascension island is where, in the old days, lepers were put ashore from passing ships and fed by the locals. Fascinating place Ascension; mostly volcanic lava and they have a golf course there (18 holes if you go round twice) where one of the rules states that if your ball happens to land on a patch of grass, well that's a natural hazard of the course and you just have to play on.  Another is that if your ball fragments upon landing on the barren rock you are allowed to play on with a new ball from where the largest portion of your previous ball ended up. I have a couple of stories waiting in the wings from this fascinating place, but haven't finalized them yet….. Maybe book four.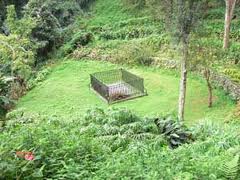 Although millions of people have seen the site to which he was later moved to Paris, how many have seen where Napoleon was first buried?  He was exiled to, and finally buried in this grave on, St Helena island in the middle of the South Atlantic. I went there twice and enjoyed both visits. On the second one, in the British Governor's grounds, I met Jonathan the giant tortoise who is recognized, at 178 years old, as the oldest known animal on earth. He was probably born not long after Napoleon died and is one of the last remaining Mauritian Giant Tortoises left on the planet ….. They are already extinct on Mauritius, courtesy of us.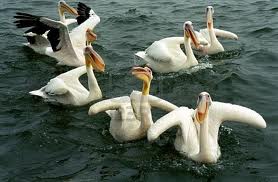 The three things that struck me most about Walvis Bay in what was then a South West Africa transitioning into Namibia were the ship wrecks, the sea lions and the pelicans. So numerous were the pelicans that artificial offshore islands were built on stilts for the purpose of harvesting their guano for use as fertilizer. I arrived by sea but flew from Luderitz airport down to Cape Town in the co-pilot's seat of a Cessna six seater (even drove the thing for a while). We had to refuel at Oranjemund "airport" on the border with South Africa where the procedure for incoming flights was for the plane to "buzz" the house of the airport manager until he appeared in his front yard and waved at them indicating they were cleared to land.  I love bush life!!!!!!!  Makes so much more sense than the bureaucratic world of (ahem) civilization.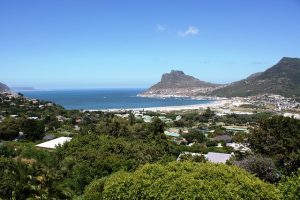 Hout Bay, South Africa. I lived on that dock among the lobster boats on the "Maureen Mhor", the luxury motor yacht on which I was the Mate on the trip from Gibraltar to Cape Town (although I flew down to the Cape from Namibia to prepare the permanent moorings for her out in the bay). Good times.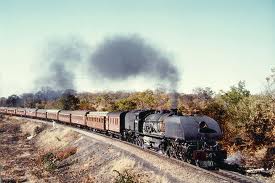 The longest train journey I've made was from Cape Town, South Africa, up through Eastern Botswana and into Bulawayo in what was then Rhodesia. Three days in a sleeper car towed by an old smoke belching coal burning steam engine. Second longest was to Toronto, Ontario, from Halifax, Nova Scotia, where I was stranded due to the grounding of all aircraft after 9-11.  The African train ride was the start of one one the most wonderful sojourns to date in what would soon become Zimbabwe.  That sojourn was the source of several stories and poems in the series and holds a very special place in my soul.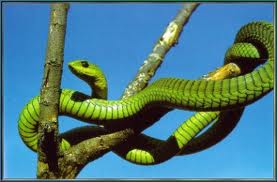 Risk is a part of everyday life in the bush, and those of us who do not normally live there may be a little awed by what seems normal to folks that do. On one farm where I stayed for several weeks in Rhodesia we were attracted to the tree a few feet outside the front door of the farmhouse by some nesting birds making a huge fuss about something. On examination we saw a boomslang on one of the branches approaching a nest. The farmer borrowed his son's .22 target riffle and shot it cleanly out of the tree and we all went about our business. At dinner that evening I was told that the boomslang was one of the most deadly poisonous snakes in Africa and you only had a small window of opportunity to get antivenin into you before you succumbed. The farmer told of a friend on a neighbouring farm who had been cutting wood when he was bitten on the finger by a boomslang and instinctively chopped off his own finger before the venom could spread. I was much more careful about what I touched in the bush after that.
FOR BOOKS ON JIM'S WANDERINGS GO TO  http://wanderingsandsojourns.com/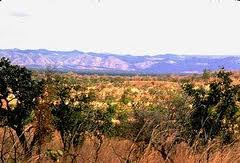 When I arrived it was called Rhodesia. When I left Zimbabwe had been added in front and Arch Bishop Abel Muzawera had been elected leader of the country. But the West wanted Mugabe so that transition was short lived. I am happy I saw the beautiful country before Mugabe destroyed it, even though I may not have been totally comfortable with the politics of the day. It was a stunningly beautiful land filled with marvellous people of many skin pigmentations.  It was one of the pinnacles of my life thus far from which I learned an incredible amount about many disparate  subjects, including myself.  There are several stories in book one from this formative part of my life.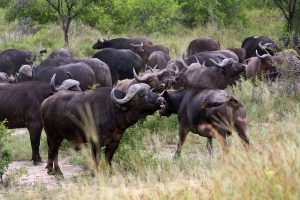 Rhodesia (it was not what Zimbabwe now is, so I will still call it Rhodesia if you are OK with that) still vies for top spot in my memory ranking in many categories. While travelling through the Chiredzi-Triangle district I rode shot-gun for a vet for a while as he went about his normal work. One such day, we, a hunter and two 'Shona animal health inspectors and an incredible 'Shona tracker trailed a herd of five buffalo from their water hole at dawn with the idea to cull them for they'd been identified as carriers of foot and mouth disease. All day they led us round in circles, cutting their/our own trail and must have been watching us from the bush as we passed on at least two occasions. Never did catch up to those clever old buggers, but that was one of the most incredible hikes I have ever made.  This formed the basis of one of my favourite stories in book one.  An amalgam in which I added a few other snippets from other adventures I wanted to write about but that maybe didn't warrant an entire story.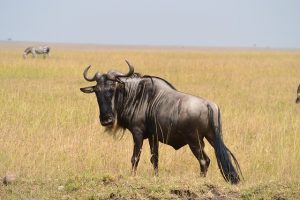 The only large animal I ever shot was an old bull wildebeest. I stayed on a farm by Gatooma (now Kadoma) in Rhodesia where we had to provide meat twice a week for all that lived and worked on that farm. (No supermarkets just around the corner there!). I was only along for the hike but carried an FN rifle just in case (the bush war against the communist backed insurgents was still going full blast), as was the norm back then. The trackers found spoor of an old bull already expelled from the heard and seeking company from the zebra. We tracked it through the veld until the hunter shot it. It dropped clean. The tracker/skinners and the hunter's young kids moved in between him and the beast which got back up again and was obviously mighty peeeed off. It was about to charge the others and the hunter had no clear shot. I was out on the flank watching for insurgents so had a clear view, so I shot it. Best shot I ever made. In one ear and out the other. Killed it instantly……. Hmmmmm …… Now, I wish that had been where I was aiming!!!!! The hunter had yelled to me where to shoot it ('coz I hadn't a clue) and I actually missed that spot by a full two inches. Oh well ….. Never did like killing things.  This story is told in full in book one.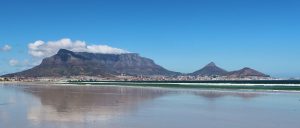 Table Mountain, the back drop for Cape Town, South Africa, The first time I went there I was an apprentice in the merchant navy in the early 70's. It transpired that in the late 70's I was to live in Hout Bay, just round the coast from Cape Town, either side of my Rhodesian trip, and before she left for England I'd often stay with my wonderful South African friend who lived on the back of Table Mountain in Kirstenbosch near the famous botanical gardens. I lived in the Cape Town area as the apartheid era was obviously nearing its end and there was a sense of change in the air, and with it much uncertainty from all angles. A fascinating time to have been in a fascinating place. I left South Africa on the same motor yacht on which I arrived, heading out to St Helena then Recife in Brazil, then up through the Caribbean to Fort Lauderdale where I lived for three months before heading to the Bahamas.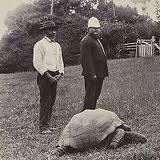 On the island of St Helena where I stopped for a couple of days between Ascension Island and Walvis Bay on the voyage to Cape Town, and again in between Cape Town and Recife, Brazil, on the voyage from South Africa, in the grounds of the British Governor's residence I met Jonathan.  This picture is of him during the time of the 2nd Boer War in the early 1900s.  The giant tortoise is reportedly the oldest known animal on earth being, supposedly, in his hundred and seventies. As if that isn't feat enough, he is a Seychelles Giant Tortoise which, until he and a handful of other captive animals around the world were identified, were thought to have been extinct for decades.
FOR BOOKS ON JIM'S WANDERINGS GO TO  http://wanderingsandsojourns.com/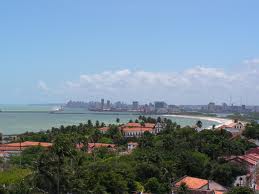 After leaving St Helena our first landfall was Recife in Brazil. We were only supposed to be there a day to refuel and re-provision, but we arrived just as carnival was starting and…. well …… four days later we put to sea and headed north to the Caribbean. This was my only experience of Brazil and I'm not going to judge the country by just one experience. Recife was, then, a crowded city where I witnessed purse snatching in broad daylight, dusty street urchins and ugly urban sprawl. That said, the city's atmosphere was electric with music everywhere and we had a lot of fun. I never got to see the parts depicted in the foreground of the this picture, which obviously exist, so it is not fair for me to give an opinion based only on what I saw in the area depicted in the background.  As you read my stories and poems you will understand that I am not a city lover, so it can be difficult for me to form a favourable view of a city, but I think I could have gotten to like this one eventually.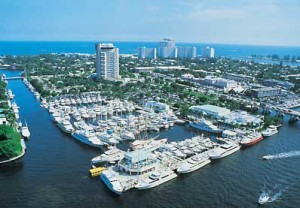 Pier 66 on the Intra-coastal waterway in Fort Lauderdale, Florida. I lived in the end of that dock on the 108′ motor yacht we brought up from South Africa. Fun town and fun times. Kicked off from there down to Nassau to stay with friends I met while in Fort Lauderdale and that was to be the start of my Caribbean Sojourn which would eventually result in me settling in the islands.  Stayed there again for a few days a few years later when delivering a Riva 45 from Tortola to New York.  Couple of stories from that trip in book one and two as well.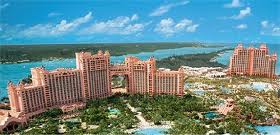 I spent about 8 weeks in Nassau preparing a beautiful wooden schooner to sail to Antigua, only to be told at the end of it by the owner that he'd changed his mind and the boat was staying there. I managed to convince him that he owed me then an air ticket to Antigua instead and I made it down there anyway. While in Nassau I had a great time and would often go to the conch wharf on the Providence Island side of the Paradise Island bridge and eat the raw conch straight out of the shell, with a squeeze of lime and some Tabasco sauce. Delicious. I made some good friends in Nassau, one of whom in particular I was to see on a few subsequent occasions either in the BVI or on return trips to Nassau which, happily for me, happened a few times over the ensuing years.  In this picture in the background is the (very over the top) Atlantis Hotel where I ended staying once  after my boat bum days were over and I'd become a respectable business manager.  Must say I preferred my boat bum days…. and did not like Atlantis at all.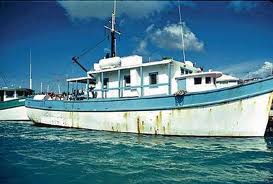 One of the most unique places I've been was Spanish Wells in the Bahamas. We had to ride the mail boat from Nassau to get there which we shared with all kinds of bundles and bags and boxes and even a few other people. Anyone who knew Spanish Wells back then, in the early 80s, will know some of the reasons why I say it was very unique. Glad I went there. Glad it has, from what I hear, changed in some of its unique ways.  I loved the Bahamas and was fortunate my travels took me back there again on more than one occasion.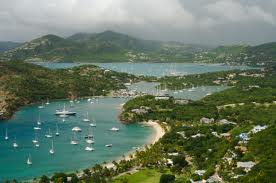 English Harbour, Antigua. My next stop after Nassau. I was to spend many weeks here odd-jobbing to survive and having an absolute blast. So many happy days, fun people and all round good times in this place …. apart from when I was rushed to a (mostly maternity) clinic with an appendix about to rupture! But that was to be a few years down the road on one of my many return trips to this, one of favourite places in the Caribbean. Actually in the world, come to think of it.  There's a few stories about this place in books one and two.
FOR BOOKS ON JIM'S WANDERINGS GO TO  http://wanderingsandsojourns.com/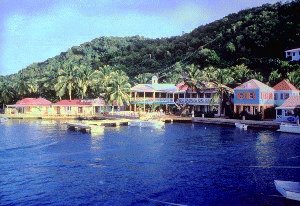 After about three months in Antigua, odd jobbing on various boats, sailing around Guadeloupe, racing, having a fantastic time and falling utterly in love with the boat bum way of life, I was asked to help sail a boat up to Tortola, which I had never heard of. I reckoned I'd be gone for a week. It transpired that it was to be many, many months before I sailed back to Antigua again. Instead I worked in the Virgin Islands, sailing on anything that would hire me to anywhere in the Caribbean they'd go and growing to love the place, the beauty, the people and the life style even more. I felt more comfortable in the less populace British Virgins but still met many great folk and had good times in the US Virgins as well. I was to eventually settle in Tortola and make it my home after so many years of travel, but not this time around. Fate had other things in store …..

In Saint Helena I saw Napoleon's bed. In English Harbour, Antigua, I saw Lord Nelson's bed and when I became first mate on the 148′ motor yacht Kalizma in Tortola I got to see Elizabeth Taylors bed and Richard Burton's too. Separate beds in separate cabins on different decks.  Kalizma, so named after Taylor's three daughters Katy, Liza and Maria,  was previously owned by them but at the time I worked on her they were no longer involved.  We did take an apparently famous French film star on charter on one trip through the Windward Islands down as far as the Grenadines, but I had never heard of her.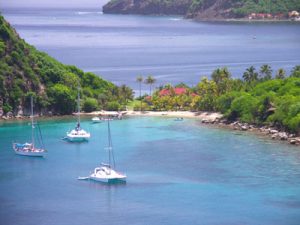 While on Kalizma I cruised through one of my favorite parts of the Caribbean which I love for their beauty and sheltered anchorages. "The Saints" or, more correctly, Ilses des Saintes off the southern coast of Guadeloupe are one of those paths less trod, or in this case, sailed. The bay pictured is typical of the many anchorages in this small French archipelago. Unlike other jurisdictions in the Caribbean, France does not consider her possessions as semi-autonomous territories but pretty much as just another part of France where everyone has the same rights and requirements as folks in mainland France. Also unlike most other Eastern Caribbean Islands, most of the 2,500 inhabitants are of European origin which makes for a very different Caribbean experience.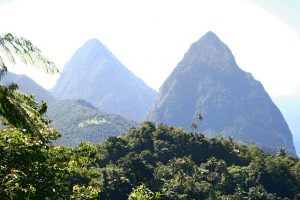 The Pitons in St Lucia, icons of one of my favourite Caribbean Islands. For me though this beautiful scene is not without sadness for in the waters just off the Pitons we recovered the body of a good friend and shipmate who had been diving for lobster. Perhaps one of the strongest lessons the sea ever taught me and one I bore with me a couple of years later while working as a commercial diver in Gibraltar.  There's a story about an encounter I had with a US coastguard cutter just off the Pitons in the series.  I was skipper then of a research vessel that was formerly owned by the gentleman who became the president of Italy.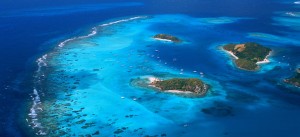 After the British Virgin Islands the Grenadines are arguably the next best cruising ground in the Americas. Some may say they are better than the BVI for the serious cruiser for they offer more blue water sailing.  Bequia,  one of the principal islands in the Grenadines, very much a stomping ground of the rich and famous, is one of the few places in the world where the International Whaling Commission permits the locals to hunt the odd whale as long as they use the traditional methods of row/sail boats and hand launched harpoons. I didn't see that happen, nor did I see any of the rich and famous, but I did see an amazingly beautiful Island that I would like to see again.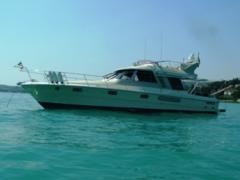 I had been away from England for over seven years by this time, and had not seen my family at all since leaving.  My father's health was in question and so it was time to go back and see him. I had no money for the air fair and so I worked my passage up to New York and negotiated that part of my wages would be the ticket I needed. I put a crew together of some great friends from Tortola and delivered the luxury motor yacht "Enchantress" (picture of sister ship). She's a Riva 45 and due to fuel capacity we hopped from port to port calling at San Juan (Puerto Rico), La Semana (Dominican Republic), Crooked Island, Staniel Cay and Nassau (Bahamas), Fort Lauderdale (Florida) and a few places along  the Inter-Coastal Waterway before ending up in a Marina on the East rIver and final Rhode Island, from where I flew back to England. There are a couple of interesting stories from that trip in the book series, and I suspect there may be a few more to come. That really was a great trip.
FOR BOOKS ON JIM'S WANDERINGS GO TO  http://wanderingsandsojourns.com/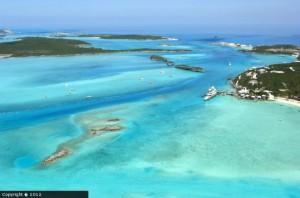 During that trip we passed through the Bahamas at a time when one or two of the Cays were hang outs for gentlemen of questionable income sources. Staniel Cay, in the Exumas, was not one of them, per se, but as we were approaching to anchor for the night I had a nagging itch in my memory banks that was trying to tell me something. It was after dinner, and well after the sun had set that one of my crew came up with what it was when he recounted the story of the boat that had gone missing there several months before. They never found the folks who were sailing it, but they did eventually find the boat gutted and abandoned in the Everglades with a number of bullet holes and blood stains and evidence that a quantity of narcotics had been transported in it. On hearing that I informed that crew member he had the first watch, loaded and gave him the shot gun and told him to stay on the flying bridge with his eyes wide open until I relieved him at midnight. I then went to bed with my pistol under my pillow, putting a 90 round banana clip in the M-1 carbine before I did so. Back then, when delivering boats like that through that zone, it was certainly not uncommon to be armed to the teeth. All that being said, Staniel Cay is a beautiful place and one I would certainly visit again……. And we were not accosted by Black Beard …… or Johnny Depp.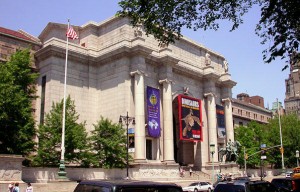 There are very few buildings in the world which attract me, but one which became a place almost of pilgrimage whenever in the area is the American Museum of Natural History in New York. Much as I am drawn to the marvelously diversified halls and the incredible repository of knowledge made available within, this of itself is still not sufficient to entice me to New York, a city, like almost all others, I would rather avoid because of what it is…… a city. Saw a tremendous laser show put to the music of Peter Gabriel and Phil Collins many years after this trip in the Planetarium next door to the AMNH.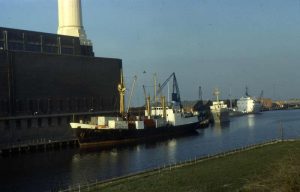 It had been close to eight years since I left England and I had not seen my family in all that time. I'd only planned to be away for six months but there was always that next place I needed to see. After delivering Enchantress to New York, I stayed at home for a while but soon ran out of money and work was hard to find. My father's health improved so I "worked my passage" on an old cargo ship, MV "Winston" (pictured above at Shoreham Harbour where I started my sea going career years before, and where I joined her for the trip to Gib'). I knew the Captain and crew from my previous Gibraltar sojourns, for that was her regular run; Shoreham (my home town) to Gibraltar. I knew I could find work in Gibraltar and with my merchant navy officer background the captain was happy to sign me on as (unpaid) third mate to help me get back to Gib'.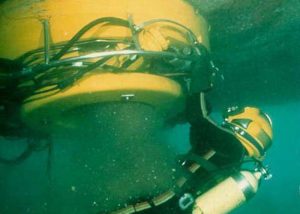 It was during this stay, which lasted about a year, that I worked as a commercial diver.  The picture is not of me, but that's what I did; drove a submersible like that one called a SCAMP (Submersible Cleaning and Maintenance Platform).  I'd drive it along the underside of big ships anchored out in Gibraltar Bay cleaning their hulls. Some of the ships were laden super tankers with a draft over 60 feet and we mostly worked at night.  Some good yarns to tell of those days too and one appears in the series.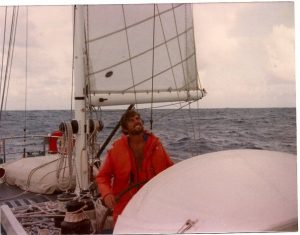 As soon as my father was fully recovered and I felt less need to remain within a couple of hours of my parents I started looking for an opportunity to head back to the islands, and one day that opportunity presented itself in the form of an old friend from my Cape Town days walking up the dock in the Marina looking for someone to help him sail a beautiful 59′ yacht to Antigua.  This story is told, and discussed, in the books.   The open ocean is where I've always found solace, even when rough. Don't know how many months/years in total I've spent out of sight of land but I'm grateful for that time whether on the big ships or the smaller yachts (pictured is 59′ yacht "Fly" half way across the Atlantic en-route from Gibraltar to Antigua… Picture credit to the award winning marine photographer Onne van der Wal, http://www.vanderwal.com/my buddy from my Cape Town days who skippered Fly that trip).
FOR BOOKS ON JIM'S WANDERINGS GO TO  http://wanderingsandsojourns.com/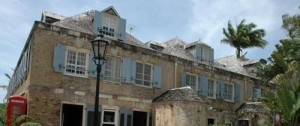 Our landfall after the Atlantic crossing was English Harbour Antigua. Nelson's old hang out during his Caribbean years. During the 80's and 90's I went stern to that dock, or anchored out in the bay in a number of craft ranging from 38′ cruiser racers to 148′ power boats. Had my appendix out there during one Antigua Sailing Week and the day I discharged myself from the clinic, still unable to stand straight, I ended up on the roof of the Copper and Lumber Store, top left of the building in the picture, where there was the best view of the prize-giving below.  That story, as well as a few others from that marvelous island and my wonderful sojourns there, are in books one and two of the series.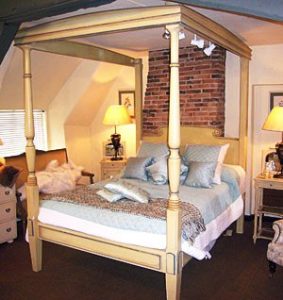 Having shown the picture of Napoleon's grave in a previous slide,  and Liz Taylor's bed on Kalizma, it's only fair that I show a picture of Nelson's resting place as well. This was his bed in his house in the dockyard that bears his name in English Harbour, Antigua. The house is now a museum in his honour and worth visiting if in the area. Nelson's Dockyard is very high on my list of good time places I've been to and one I fully intend to visit again….. and again. As stated in the previous slide, there are a few stories from English harbour in the book series, and could well be several more, for I visited many times and always something wonderful or weird would happen.

That trip, though, I was only due to stay in Antigua for a few days before leaving the boat and catching a LIAT puddle jumper up to Tortola in my beloved British Virgin Islands. In short order I was back working on the charter boats again, sailing round the beautiful Caribbean and steadily establishing a grounding for myself after so many years of wandering. Here I could sail, dive, fish, race, and raise my kids (not that I had any at that time) in one of the most beautiful places on earth. But even that was destined not to last although for the 16 great years I was to be based there I knew for the first time as an adult what it felt like to settle down and have somewhere that felt like home.  Needless to say there are several BVI stories in the series.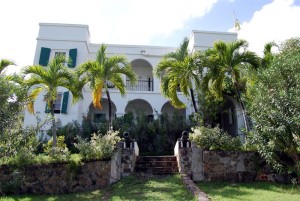 The Old Government House in Road Town was then still the residence of the British Governor. I was to see a few come and go and was even presented with an award by one of them, H.E. Mark Herdman, when I left VISAR (Virgin Islands Search And Rescue) after 9 years on the board and being senior co-ordinator for the duration. The Christmas party there was always a great event and the grounds, which were re-vamped and made wonderful by a previous governor's wife, Margaret Barwick, was a great place to stroll around and soak up the natural tropical energy of the Caribbean.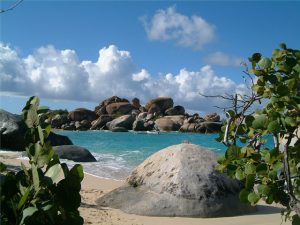 The Baths on the second most populace of the British Virgin Islands, Virgin Gorda, must be one of the wonders of the (Caribbean) world. Huge boulders that were likely the result of ancient volcanic up-thrust that form gigantic caverns in which the officers of old Royal Navy warships back in Nelson's day would bathe; hence the name. These were a must on any charter and I can't begin to guess how many times I've been there.  My Tortola born daughter for a while would later work in the tourism sector there, organizing trips on Virgin Gorda for cruise ship and mega yacht passenger ….. I guess that acorn hasn't fallen too far from the old oak tree.
FOR BOOKS ON JIM'S WANDERINGS GO TO  http://wanderingsandsojourns.com/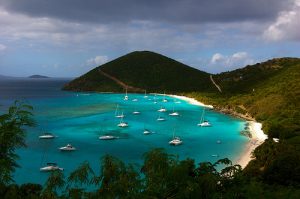 They say music can remind you of an event or a person. Well I'm often the same with places. On White Bay, Jost Van Dyke, British Virgin Islands I met one of the finest people I will meet during this life time. So apart from the beauty of the place, and the many good times had there over the years, this place brings back an especially fond memory.  There was no dock at this bay anywhere, so when going ashore from the anchorage you had to either beach the dinghy or swim.  Either way any money you took ashore with you became soaked, hence the name of the drinkery at the little hotel there, "The Soggy Dollar".  They literally had no cash register in which to deposit the money, but instead had a clothes line to dry it out.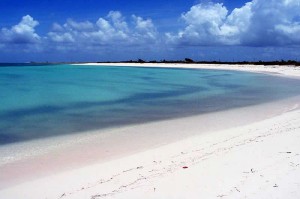 Anegada, BVI. The place to escape to, even when I already lived in paradise. I could walk for miles on a sandy beach and not see a soul; pick and drink a jelly coconut, then snorkel the out-lying reef and swim with the huge sting rays.  This was truly heaven on earth for me and I would go there whenever I could.  The island sits atop the fourth largest barrier reef in the world which has claimed the hulls of hundreds of vessels over the years, and the lives of many of their crews.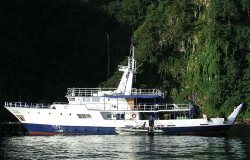 As "G.V. First" she was once owned by Sylvio Berlusconi, President of Italy. I was Captain before and after she was sold and changed her name to "Okeanos". We filmed a 20/20 episode with an ABC TV crew, the Kilbride Clan, Armando Jenik, Hugh Downs and Geraldo Rivera. Also had on board Jean Michelle Cousteau for a visit. Dry docked in Miami for several weeks alongside Calypso. During my year as her captain we ranged from Florida to Martenique. She's pictured here after she was sold into the Aggressor dive charter fleet to whom the photo credits go.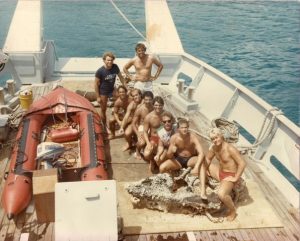 This was the film crew with a couple of my own crew members aboard GV First/Okeanos. (That's me atthe back with hands on my hips). They're sitting on a 300 year old anchor from a Spanish galleon we had raised while shooting a segment for 20/20.  Behind me is a cannon we raised from the same wreck.  There are a couple of stories involving this ship in the series.  When I took over as Captain she was still owned by the former wife of Italian Prime Minister Silvio Berlusconi.  To see the 20/20 episode (poor quality at the start but it gets better) go to http://www.onlinebvi.net/play.php?vid=300.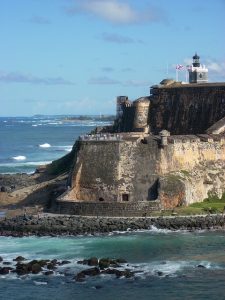 El Moro fort in Viejo San Juan, Puerto Rico, has guarded the entrance to San Juan Harbour since the early days of the Spanish Main. I always enjoy visiting such places steeped in history. Sir Francis Drake and Charles Howard's fleets assembled at Virgin Gorda, now a 45 minute flight way, to prepare for their disastrous attack on the Spanish fleet sheltered in San Juan. They never got past the guns of El Moro. Sir Francis' fleet limped away to lick their wounds and he finally succumbed to dysentery in Panama and died. I've wandered around these battlements a few times imagining what it must have been like back then in the midst of battle. Old (Viejo) San Juan is well worth the trip. It still boast much old colonial Spanish architecture in its narrow back streets and is home to a thriving artisan community.
FOR BOOKS ON JIM'S WANDERINGS GO TO  http://wanderingsandsojourns.com/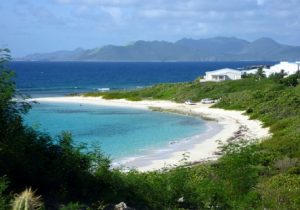 The wonderful laid back island of Anguilla was the closest territory to the east during the many years I lived in the British Virgin Islands.  I sailed there many times and have even managed a couple of visits since I moved to Canada in '99. Hopefully there will be many more visits after I move back to the BVI in '??……. Note in the background the hills of St Maarten/Martin, another fun place but not in the same tranquil way as Anguilla.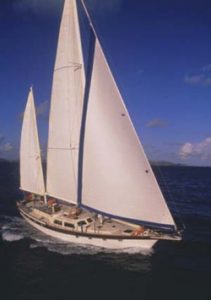 "Endless Summer I". I skippered her for two years in the charter trade out of Nanny Cay Marina on Tortola, BVI, ranging through the Virgin and Leeward Islands. Last charter I was to do as charter captain (I've since chartered yachts) before coming ashore was  with Richard Branson and actor John Hurt.  There's a few stories in the series that came from this period on board this 73 foot LOA ketch but I have not written about the Branson charter. Unrelated to which ittranspired I was to do some business with him on his private island, Necker, several years afterwards, and my daughter was to work for him on that island about twenty years after I took him sailing. And just to brag a little.  He and I had the same wedding photographer. Although his wedding was probably a tad more lavish than mine!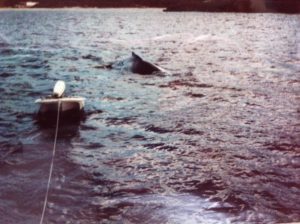 Several times in the BVI I've been sailing when in close proximity to humpback whales, and occasionally would see them from my house on Tortola as they swam up Sir Frances Drake's Channel. But the best encounter I had was off St Barths while on charter.  The guests and half the crew had decided to walk from Bay St Jean to Gustavia leaving just my chef and me to sail the boat around to meet them there. Close by the north-east tip we saw a cow and calf humpback so stopped the boat to watch, shutting down anything mechanical. They dived after a while and we thought they'd gone…. until the cow started rising from the depths directly beneath us. She was at right angles to the boat and stopped  just beneath our keel. Had to have been well over twenty five feet long, likely a fair bit more, and only a few feet below us in the crystal clear water. I initially felt the urge to dive in with her, but must admit I chickened out. We waited until she gently descended once again and then waited a long time after that before we started up again. That's my fondest (of many) memories of St Barths.  This story is told in detail in the books.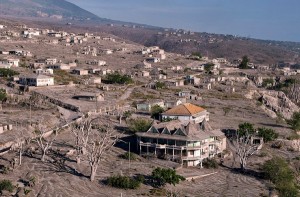 When I walked these streets in Montserrat, it was a few years before the volcano blew. Another casualty of that tragic event was the golf course on which I played my first ever game of golf. (I've still only played five). It was on this island that Sir George Martin had his recording studio where so many of rock and roll's greats were to work on albums that roared up the charts. That studio was another victim of the volcano.  There's a Montserrat story in book 2.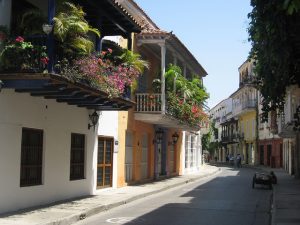 Cartagena, Colombia. Another place where the people were unbelievably friendly and the women soooo beautiful (but they are everywhere else I've been also). Interesting blend of old Spanish colonial past and modern emerging Latin American cultures reflected in the architecture as well as the people. I had to attend a shipping conference here and then headed down to Peru to explore that mystical land.  Going back to explore Colombia is definitely on my bucket list.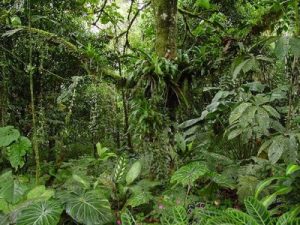 Probably the lushest place I've seen was the Amazon jungle of Eastern Peru. I went a few hours down the big river from Iquitos and turned left up a side stream and spent four days in a grass roofed cabin surrounded by the jungle. Was befriended by a young monkey at the nearby village who enjoyed sitting on my shoulder, but wasn't very well house trained. The local Amerindians assured me it was good luck….. At least I think that's what they were saying.   There's some stories from my travels through Peru in book One.
FOR BOOKS ON JIM'S WANDERINGS GO TO  http://wanderingsandsojourns.com/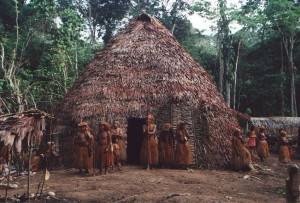 My first encounter with Aboriginal peoples from the Americas came in the Amazon jungle in Peru. Not many miles downstream from the  primitive lodge in which I was staying was an area inhabited by Yagua Indians. Although I was later to become very interested in Aboriginal culture to the point of accepting some of their spiritual tenets as making more sense than those with which I was raised, I was disappointed with my contact with the Yagua. Yes they were authentic and still built houses like the one pictured, but the ones I met had been spoiled by tourism. They dressed in their traditional garb and painted themselves, danced their dances and blew their blow pipes for the tourists to see at 2:00 pm each day, after which the tourists were herded away from the village. I was ashamed to be part of such a group and my heart went out to the Yagua having their culture so exploited and degraded. I would love to return one day to the Amazon Jungle and meet the Aboriginal Peoples as they truly are.  The story of this encounter is in Book one.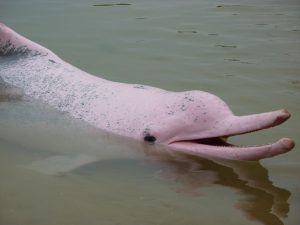 Although I didn't manage such a clear sighting as the one in the picture, I did manage to see the rare pink river dolphin on a side river feeding the Amazon in the Peruvian jungle. Just another of the thousands of unique and wonderful species who's existence we threaten with our greed and self destructive and totally false belief that the natural realm was put there to serve us.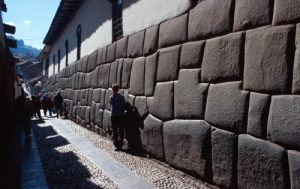 Cusco, Peru. Apart from the altitude sickness when I first arrived this town in the Andes was magic. Music and colour everywhere on the streets; incredible reminders of the great Inca civilization where ever you looked, and an energy about the place I've seldom found elsewhere.  A great place for travellers on the road to visit and rest before moving onward.  There are several Peru stories in book one.
FOR BOOKS ON JIM'S WANDERINGS GO TO  http://wanderingsandsojourns.com/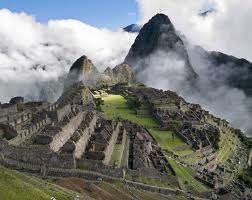 What can I say other than please read the story in book one. This place is absolutely awesome (and I seldom ever use that word!) Machu Picchu, Peru. My lovely Peruvian girlfriend bribed the guards who let us in before dawn and the two of us had the place to ourselves as the sun rose. One of the most spiritual experiences I've known.  My favourite story of many favourite stories in the Wanderings and Sojourns series.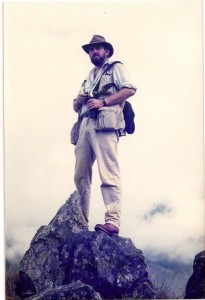 A rare picture of yours truly; this one was taken during that spiritual experience at Machu Picchu when we had the place to ourselves at dawn. Standing on a small peak overlooking the ruins as the dawn clouds pulled back up from the Urubamba Valley to reveal Machu Pichu spread below me, I was reading from an English translation of Pablo Neruda's great work of poetry "The Heights Of Macu Picchu". I can understand why the likes of Shirley McClain rave about the spiritual energies of the place. Having had the lost city to ourselves among the ethereal solitude of dawn, I doubt I could ever enjoy it if I were to be there with a flock of tourists.  I was truly spoiled that day and something touched a raw nerve in me that began an inward journey of spirituality the ran alongside the physical journey I'd undertaken in the Peruvian Andes.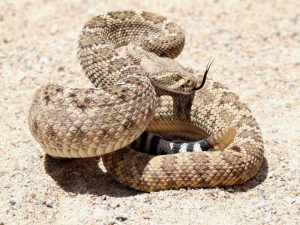 While hiking on the Inca Trail, on a part that was quite narrow, necessitating that my girlfriend and I walked in single file, she suddenly screamed. I turned to see her looking  at a cascabel, one of the deadliest snakes in the Americas, on the path between us. As if that wasn't bad enough she then informed me that it had just bitten my leg. We were hours of hiking away from any medical help and were later told that it only takes a full grown mule less than eight hours to die from a bite, so it could have been quite a nasty situation…. If I had been bitten. The snake apparently had been sunning itself by the trail and I'd almost stepped on it. It had lunged at me and if it did connect at all it must have been with the tough leather of my hiking boots. As you have no doubt gathered, I did live to tell the tale which is recounted in book one of the series.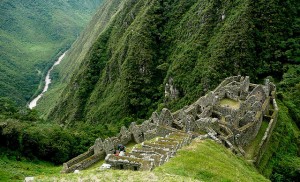 It was while hiking the Inca Trail out to see the Inca ruins and agricultural terraces of of Winay Wayna that I had the close encounter with the cascabel. The ruins were worth it though. Not as large or spectacular as Machu Picchu they are, none the less, beautiful, set against the incredible scenery of the Urubamba valley.  That hike rates very highly on the best yet list, despite the close encounter of the deadly poisonous snake kind.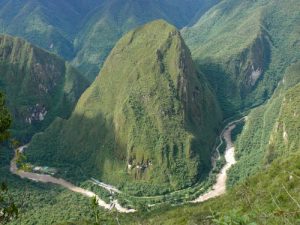 The greatest altitude I've experienced with my feet on the ground was hiking the high Andes above the Urubamba Valley in Peru. The highlands had an incredible raw primitiveness to them that left one feeling that this was how the earth should be (much the same as I felt on the Rhodesian savannah). I loved this area so much I gave more than just fleeting thoughts toward relocating there, despite the siroce (altitude sickness) from which I suffered badly on the higher trails. And despite the fact that in the next valley, the Apurimac, the Sendero Luminosso (Shining Path) were doing their violent insurgent thing.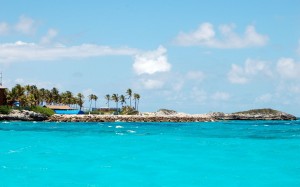 I visited Nassau, Bahamas many times. Lived there for many weeks soon after leaving Africa, sailed through a couple of times, had sales conferences there. Even went there on a cruise (I do NOT like cruises!!!!) during which we visited Blue Lagoon Island, pictured. However, as it was owned by a friend and colleague of mine, I was invited there as the last of the tourist boats were departing for the day and had the place pretty much deserted. I've always reckoned the best way to see a tourist trap is when the tourists aren't trapped there. Bahamians also rank very highly on my most friendly people list, and rank the highest on my conch chowder chefs list..  BTW….. I visited Blue Lagoon (or Salt Island as it is known on the charts and to locals) before they brought in the Dolphin attraction.  I would never support anything so abominable as that.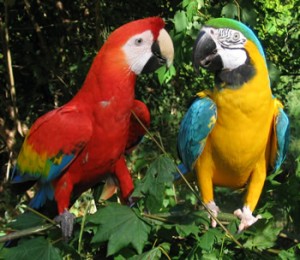 I forget now which of the many hurricanes it was that brought to my garden three incredibly brightly coloured Amazon macaws. They roosted in my huge almond tree for about six weeks after the hurricane. No idea where they came from or where they went, but they were most welcome guests while they were there. If anyone reading this remembers the story I wrote and read for First Impressions day care in Tortola about the River Elves from Dominica helping the Mountain Elves of the BVI deal with the phenomena of rivers that were unknown in Tortola until that hurricane; (pause for breath after hat run-on sentence) well these macaws were in that story, and that story is in the books, including a soon to be published illustrated children's book version of the story.
FOR BOOKS ON JIM'S WANDERINGS GO TO  http://wanderingsandsojourns.com/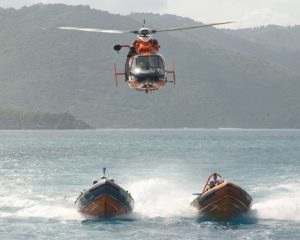 VISAR (Virgin Islands Search And Rescue). I was a founding director of that voluteer organization and trained with, and was senior coordinator of it, for 9 years. Trained with US Coast Guard, Royal Navy and RNLI. Was president during Hurricane Hugo where I instigated and ran the "VISAR Net" throughout the hurricane which included relief operations as far away as Culebra.  That story is told in the book series.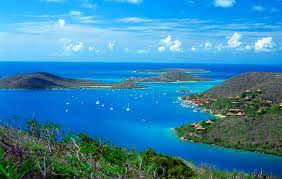 I've been away now for waaay too many years but I still think of this beautiful place as home. My two youngest, were born there and I lived there for nigh on 18 years all told. British Virgin Islands. Wait for me….. I'm coming home someday.  Maybe if I sell enough books. 😉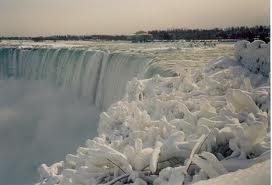 Winter in Canada is never a bad thing for me. I spent twenty years of my life at one stretch with virtually no winter weather so now I truly appreciate the turning of the seasons. Here's Niagara Falls, from the Canadian side, on a bitter cold winter's day. I love it!  At time of posting this I have lived in Canada for 14 years raising my kids.  But they are grown now…. Maybe it's time for me to get back on the road!  Get more material for my books….. Add more to this page.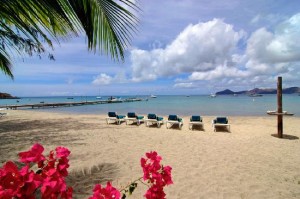 Ouallie Beach, Nevis, really is this pristine, as are many other beaches on the beautiful island shaped a little like a huge Sombrero. I was staying with friends in the hills when a troop of green monkeys paraded across the trees on the edge of the lawn. The island is lush with fruit hanging from the trees and the sea is full of fish. Add a splash of the local rum and I think this place has everything required for a pretty decent existence.  I have long thought this to be a great place to be based while writing books.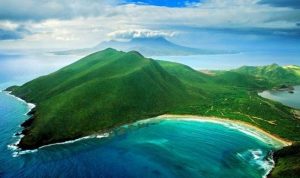 Here's the view of Nevis, in the distance, looking south from its partner in the twin island nation, St Kitts/Nevis. St Kits itself boasts many fine beaches just like Nevis and the old sugar plantation narrow gauge railway system has been converted as a means of touring the island for the tourists. First time I was there I visited a sugar mill where the furnaces were fueled by the bagasse, the fibrous waste product from crushing the cane to extract the juice that is distilled into rum. Of course I had to sample the rum that seems to be another ubiquitous by-product of such places!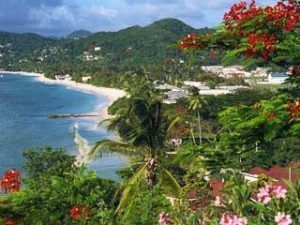 Another disaster to impact an island was hurricane Ivan. Most people heard about thedamage it did to Grand Cayman because that was well covered by the mainland TV stations. Lesser coverage was given to the impact it had on the beautiful island of Grenada where it decimated the world renown nutmeg industry and destroyed the homes of thousands of residents. I was there not too long afterwards and was impressed by the resilience of the islanders and their warmth and friendliness despite having gone through, and still going through, such a tough time. Happy to say this jewel of an island, pre-recession, was the beneficiary if some sensible investment in sustainable tourism and that the nutmeg industry is rebounding now that the post hurricane stock is reaching maturity. And this used to be the place that yachties went for the hurricane season because it was considered to be south of the hurricane belt.
FOR BOOKS ON JIM'S WANDERINGS GO TO  http://wanderingsandsojourns.com/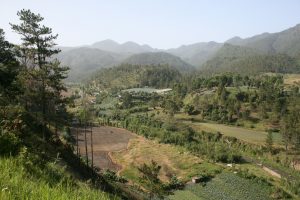 I visited the rich farmlands of the Cibao Valley in the north of the Dominican Republic during a visit to that country to drum up some agricultural business related to the shipping line for which, by then, I was Canadian manager.  The Cibao, where much of the tobacco is grown for the cigar industry, is well off the beaten tourist track but for me represents the true beauty of that country. People were so friendly and the land was so lush and bountiful. The nearby city of Santiago boasts the oldest cathedral in the "New World" and the people in the farms and villages around Vela were so laid back. Also saw some of the biggest bats I've ever seen there.  Which is just as well because the mosquitoes were pretty large as too.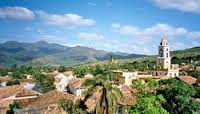 It wasn't until I was almost 60 years old that I set foot in Cuba having first sailed past it 42 years earlier when I was an apprentice on a cargo ship.  I was completely smitten even though this was my first (and possibly last) time staying at an all inclusive resort …… went there for a wedding).  I will definitely endeavour to return but away from the tourists as I reckon there is so much to learn about the place, the people and culture.  There is a story in book 2 that I wrote while there and polished up a bit upon my return.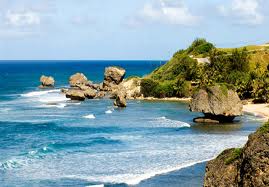 Barbados. Now there's a place to retire!!!!! Just beautiful.  I had the misfortune of having to go there a couple of times on business.  Too bad that particular endeavour of mine was wiped out by the recession.  Oh well, when one trail comes to an end you look for the next one that leads onward from that point, even if you have to hack your way through the bush to find it.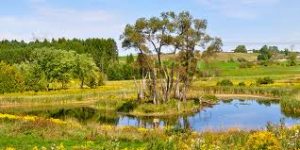 As I post this I live in King Township, out in the country just north of Toronto. Here I've spent many a happy hour hiking and maintaining the Cold Creek Conservation Area trails. My record to date is seeing 49 deer and 18 wild turkeys in one vista. The 475 acres boast a wide diversity of habitat from bog to forest to wetlands to creeks to kettle lakes, and each bend in the trail offers a very different experience. A great nearby getaway that can be fit into a busy schedule I .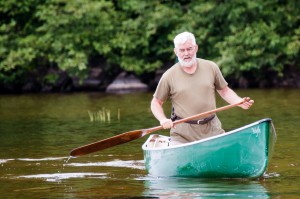 Algonquin Park, Ontario, Canada. Many wonderful back country adventures with the kids into this wilderness paradise.  I believe we need to maintain our connection with the natural, real world and we were so fortunate to have the perfect place to do so just a couple of hundred miles from our doorstep.  I made a point of taking my kids into the wilderness for one or two weeks each year as they were growing just to maintain their connectivity with the realities of life as it should be, naturally.  And that is a theme of many of the stories and poems in the books, and is why I am so enamored by the true Old Ways of Aboriginal Peoples from all over the world before the colonizers came and ruined it all for them.  And that attitude is also in some of the stories and poems in the series.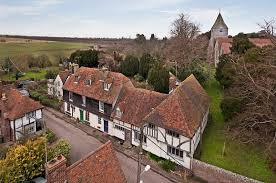 Nothing in my life has seemed to bear much permanence.  I settled in the BVI but circumstances beyond my control brought that sojourn to an end after 18 years.  Canada was next but I was never truly comfortable there, so once the kids were grown and flown I decided to fly too.  This time, after over 40 years of living overseas, I thought I'd give the land of my birth a try, never having really lived there as an adult. Finding work dictated the location, but luck was definitely with me and I ended up here in a tiny and amazingly beautiful village amid the hop and apple fields of Northern Kent, a county known rightly as "The Garden of England".  The ancient and tiny cottage I lived in is the one on the very left of the picture.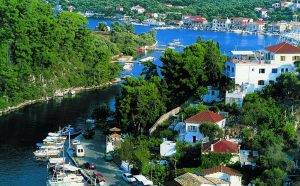 If there's one thing on my travels that has proven true over and over again it's that you must always keep the door open for old friends to walk back through, and for you to walk out of on the spur of the moment. At age 63 I was contacted by old friends I hadn't seen since my late 30's in the Caribbean. Within minutes plans were being made to visit them in an area of the world I'd never seen before.  The Ionian islands of Greece. A few weeks later I was flying off to Corfu from where I took a ferry to Paxos and spent several beautiful days in that idyllic place where surely some of the most welcoming people in the world reside.
And then it was time to move again.  This time though staying in England, after 15 months in Kent I moved to the beautiful Somerset village of Croscombe, to a 400 year old stone cottage nestled in a valley on the southern side of the Mendip Hills.
In all my travels I had never visited the only country that shares a land border with my native UK.  I had the chance to go on tour with an amazing band named "Police Dog Hogan" performing five gigs between Belfast and Galway.  Despite having recently almost ripped my right arm off at the shoulder which was immobilised, I delayed the much needed surgery to enable me to take that chance to visit both Northern Ireland and Eire and add two more fantastic destinations to my experiences and cross a couple more off my bucket list.  Of the several places visited the final stop, Galway (pictured above), was my favourite and I could have easily stayed longer …… but unfortunately a few hours of surgery awaited and I had to leave.
And the travels close to home continued.  One day Scotland called when I was offered the opportunity to visit the beautiful Knoydart Peninsula for a week.  Again, despite the arm still being strapped up I couldn't let the opportunity of fresh travel pass untaken.  Staying in an isolated cottage in a hard-to-reach bay four miles from the tiny hamlet of Inverie in what is dubbed the remotest part of the British Isles, I not only experienced the unique beauty of the place and the warmth of the few locals who live there, but also the cider to be found in the pub in the picture which is claimed to be the remotest pub in the UK.  Unsuccessfully trying to harvest edible crustacea from the very tidal bay with some old lobster pots I repaired, my insatiable seafood appetite was however assuaged with the never ending supply of cockles and muscles harvested at low tide, although the razor clams proved far more elusive.
And still the opportunities came.  This time it was an extended weekend in the north of Corfu celebrating a major milestone in a friend's life.  The olive groves, blue sea and sky, unbelievably friendly locals and pre-season lack of tourists made this all-to-brief visit magical and turned my thoughts toward more European travels, which, apart from Ireland a few months previous, I had not undertaken since the last time I left Gibraltar decades before.  Whilst in Corfu we had a delicious lunch in a bay just around the coast from our friend's villa at the White House (pictured), now an excellent restaurant but formerly the residence of the famous family of Gerald Durrell whose books and TV shows when I was a boy were definitely partly to blame for my lifelong wanderlust
And then another opportunity came up to go back to the British Virgin Islands to see my two kids (adults by then) who were born and still live there.  Ten days sailing the beautiful islands and a week in a wonderful ocean villa on Virgin Gorda was heaven.  We took the ferry round trip to Anegada, a corral island that sits atop the fourth largest barrier reef in the world, home to a thriving flamingo population. I couldn't help thinking though that my predominant travel style had now changed from the days when I'd sail an ocean to get somewhere and then stay and work for an extended period (often to the ire of the local immigration departments).  Now I was travelling more like a short term tourist ………. But then I had formed my own opinion about that many, many years previous ….. "A person can visit somewhere for just a few days and still be a traveller, or spend many weeks traveling round a place and still be a tourist.  What separates the two is that a tourist, no matter how long they stay, will bring as much of their own culture with them and seek out as much of it as they can find where ever they are.  A traveler leaves as much of their culture as possible behind and seeks out, immerses in, as much of the indigenous culture as they can find."  I will always strive to be a traveller as much as possible, no matter the circumstances.  Even if the trip is only for a few days.  And with so many local friends (and family) in the British Virgin Islands I find that very easy to do there.
In closing  (though please come back to this page for my travels are far from over so more posts will be added above) …… I've learned from all these years of  wayward travel  with seemingly little plan or purpose, spontaneously grabbing the opportunities to see new places as they arise, that by doing things the same as everyone else in the easiest and most planned and convenient way you miss out on so much you could be doing that's much better for you than what's readily on offer. And on that note I'll leave you this little gem which I use to contextualize one of the poems in book 3…… "Do not go where the path may lead: go instead where there is no path and leave a trail"     …Ralph Waldo Emerson
FOR BOOKS ON JIM'S WANDERINGS GO TO  http://wanderingsandsojourns.com/